DIEN BAN DAY CENTER
Dien Ban has one of the highest proportions of disabled and disadvantaged children in the province. There are over 1000 children with disability in the area, the majority of whom do not have access to basic education, physical therapy, and healthcare.
The Dien Ban Day Center is a full-service special education school aiding children with disabilities. The Center is the first of its kind in the region and addresses a critical gap by providing much- needed special education, physical therapy, and access to healthcare. We also work directly with the people of Dien Ban and offer training to the parents regarding their special child.
Each year the Center is expected to serve 100 children with disabilities and 600 family members of the children receiving our services.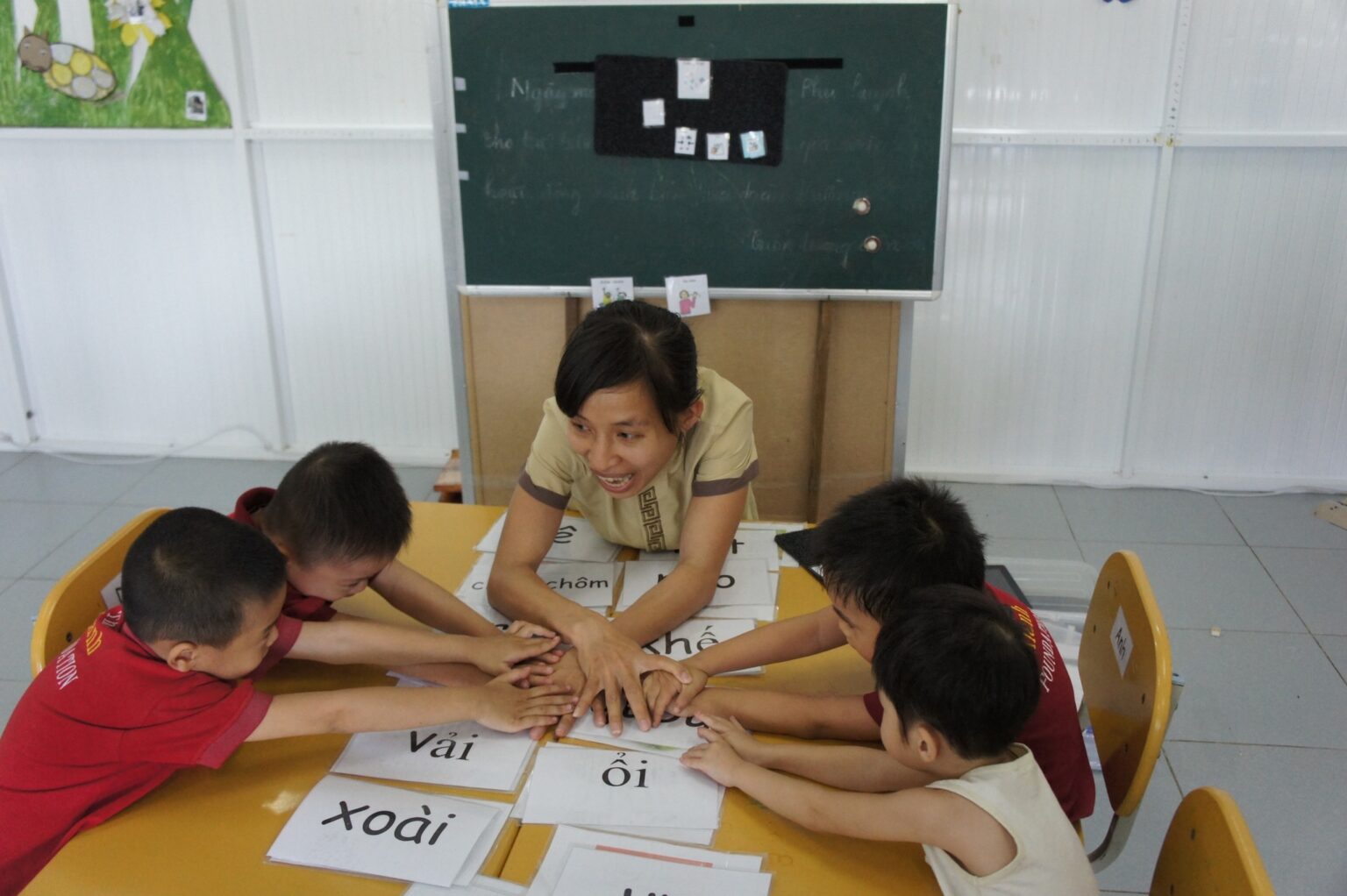 SPECIAL EDUCATION
We aim to follow the Vietnamese national syllabus in terms of literacy and mathematics for those children who are able to follow it. Our goal is to take each child as far as he or she can go in these fields and supplement their learning with Individual Education Plans. For those children unable to master academic subjects, we aim to provide them with the skills and knowledge to enable them to function as independently as possible in their society. All children learn communication skills, arts and crafts, music, about their community and personal interaction.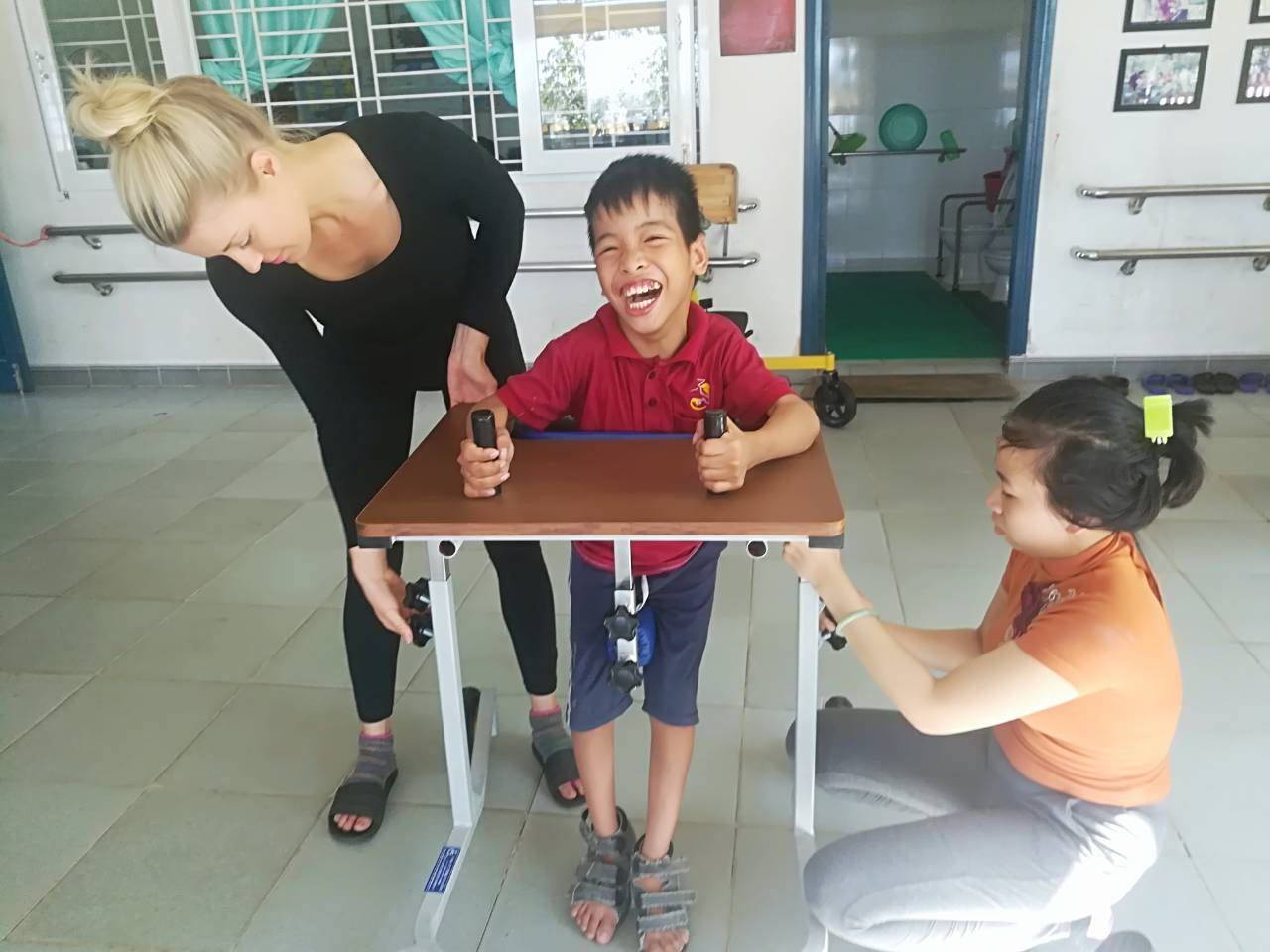 PHYSICAL THERAPY
Many of the children we work with suffer from Cerebral Palsy that affects movement, posture, and coordination. We provide a combination of physical and occupational therapy that focuses on both gross and fine motor skills. We have an emphasis on strengthening the functional skills of each child to promote self-sufficiency. We also use speech therapy techniques, including Makaton signing, phonation exercises, and communication aids to help children with different abilities communicate.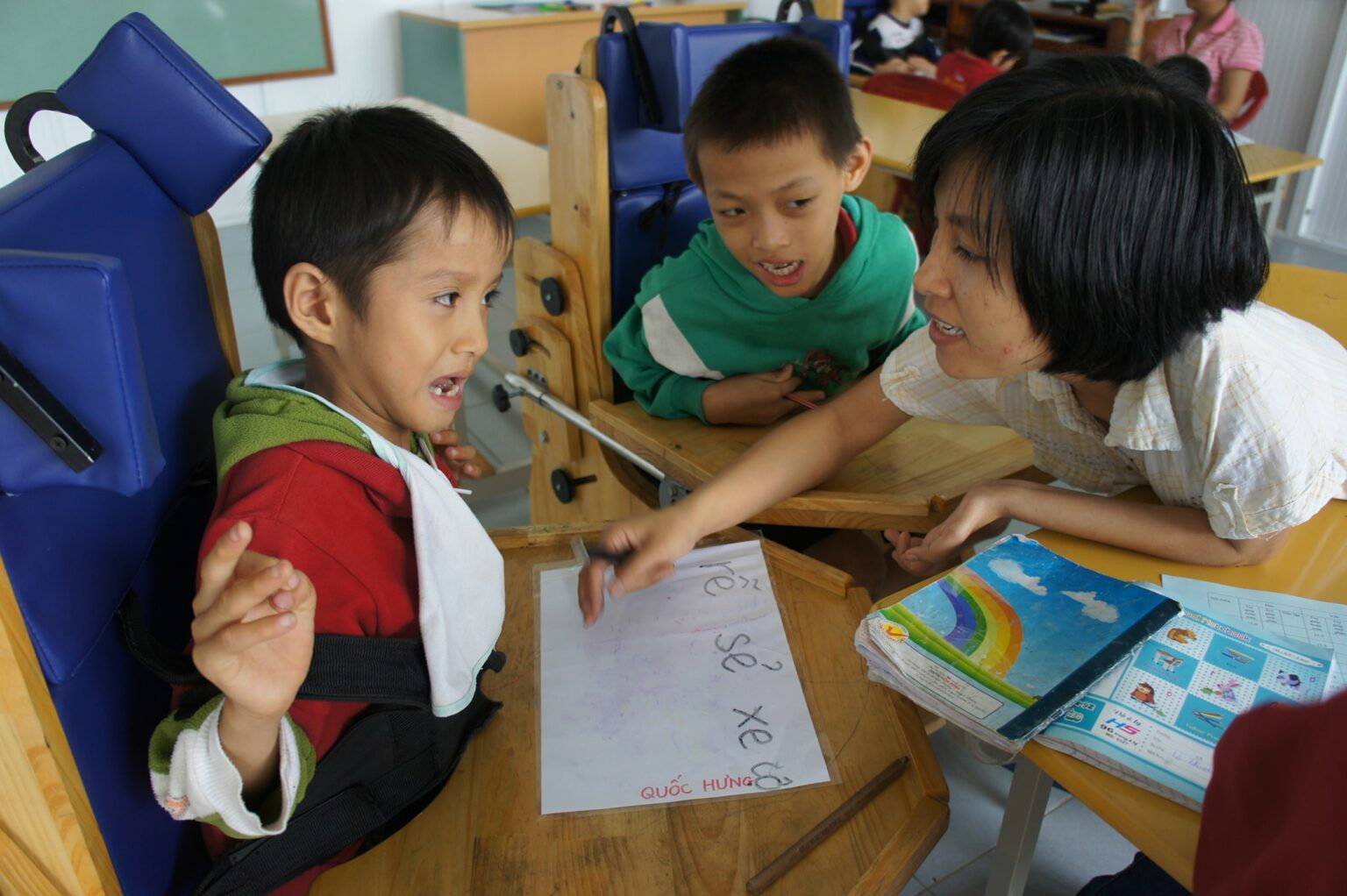 SPEECH THERAPY
This is one of our most recent programs and has been due in large part to the help and advice of Speech Therapist Sue Woodward, founder of the Trinh Foundation. Speech Therapy is not taught as a profession in Vietnam, although the Trinh Foundation is working to change that and establish formalized educational courses in Speech Therapy. Sue comes to Vietnam regularly, often with a small group of therapists, and has been assessing those children in our program who have communication problems. She has put together specific action plans for each child that is then carried out by our Vietnamese staff.
All of the children in the special education program, plus the Teachers and Physical Therapists, are learning and using Makaton Key Word Signing. Makaton is a language program that uses keyword signs and natural gestures to support communication and is a means of encouraging language development in individuals with communication difficulties. Its initial stages introduce the vocabulary required to support simple interaction and to express basic ideas. More complex concepts are introduced in subsequent stages, but the aim is to ensure that even if limited learning ability and poor retention prevent an individual from progressing beyond the initial stages, he or she will still benefit from simple interaction.
HEALTH CARE
We provide vaccinations and medicine for epilepsy and other health problems. Each child receives an annual dental treatment provided by the East Meets West clinic in Danang. We fund the transportation and meal costs. Brushing their teeth after each meal is a part of their daily routine. A nutritious and balanced lunch is also served daily to the children. This is critical to overall health because most of the children only have rice with fish sauce at their home. We also teach personal hygiene and sex education. More severe or chronic illnesses are referred to medical organizations or NGOs.
EARLY INTERVENTION
The earlier we can reach a child, the greater impact we can have on his or her development. We have just begun an early intervention program to work with young children and babies paving the way for them to join our main program at a later stage.
DENTAL CARE
We ensure that all of the children in our program get access to good dental care.  Each year we arrange an annual trip to the East Meet West clinic in nearby Da Nang.  East Meets West provides all dental treatment free of charge.  We fund the transportation and meal costs. It can take 10 days to complete all the assessments and treatments. Good dental hygiene is an integral part of our education program. Brushing their teeth after each meal is a part of the daily routine.